Due to an increase in Covid-19 transmission within the county, we are once again asking patrons to wear masks inside of our building. Thank you for your patience as we work together to keep everyone safe.
please wear a mask inside the Library.
We will still offer curb-side service during our open hours:
Monday-Thursday 12-8 Friday 9-3 and Saturday 9-4.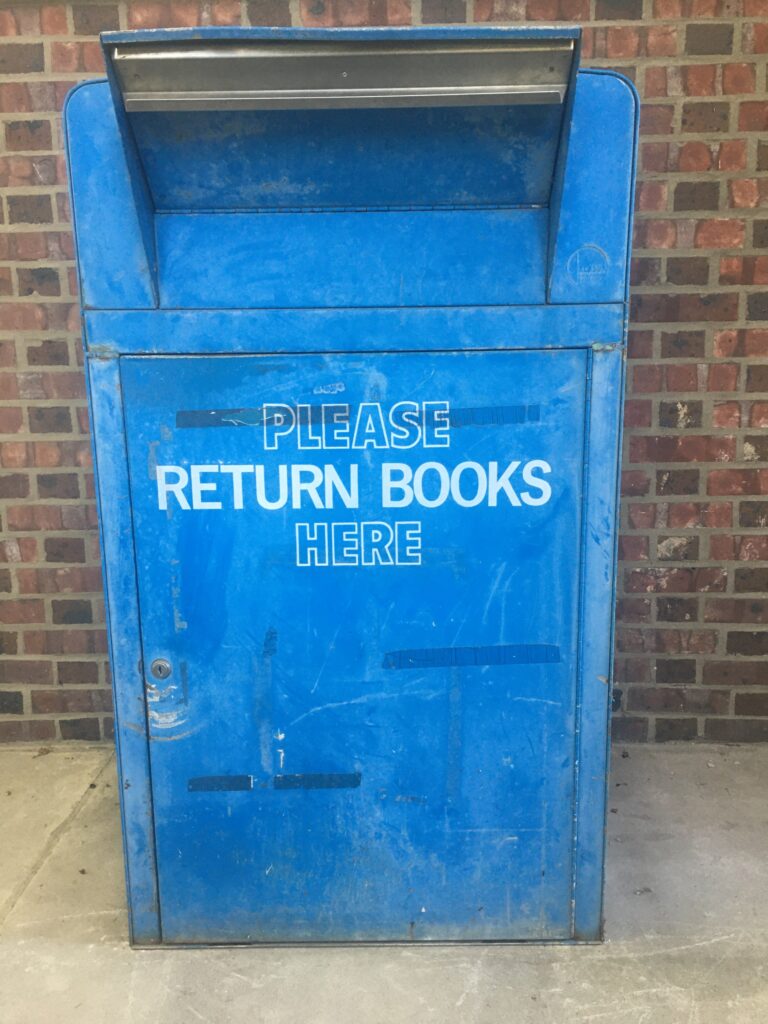 Overnight Book Drop
Can't make it to the library during business hours? Use our overnight book drop on our front porch to make sure your books are checked in on time! The book drop is checked twice a day!